Under Cabinet Kitchen TV Buyers Guide
The New TV room
For anyone who would wish to incorporate a TV into their kitchen, then a great option would be an under cabinet television. This set can be easily placed on a corner in the kitchen or any other position as deemed fit. The convenience that comes with this TV is incomparable, not only does it take up minimum space, but during those times when the appliance is not in use it can be flipped up, then down again when necessary.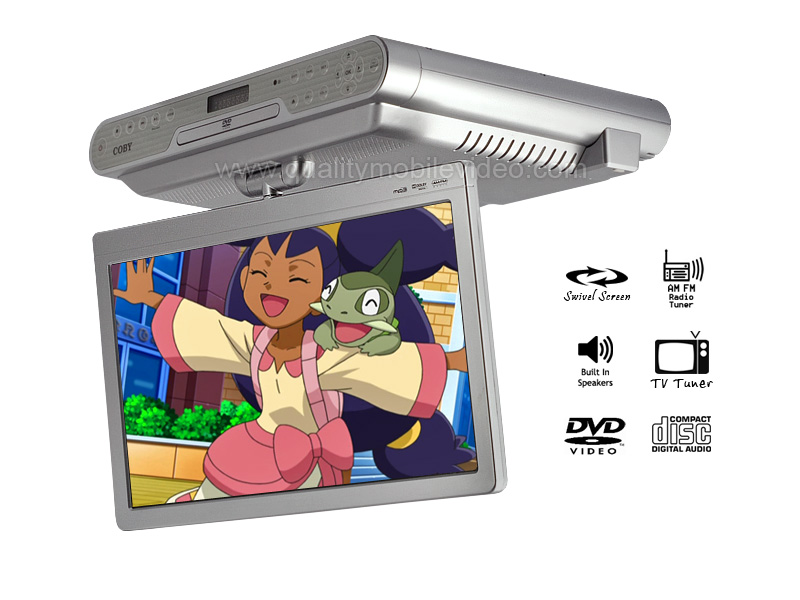 Considering the fact that the kitchen has limited space specifically dedicated to particular tasks, you do not have to further limit this space because with under cabinet kitchen TVs, the mounting ensures that none of that precious space is taken up-a definite plus. Just as the name suggests, the set is mounted under the cabinet; which is exactly the concept that led to the development of this type of TV.
Under cabinet TVs can additionally be installed in areas such as the garage, or even the utility room. The sets come in different sizes, just like any other TV, and thus, one can pick the size in relation to their kitchen size. A very small set may just disappear in a large kitchen, therefore its best to go for the larger options to match up bigger spaces.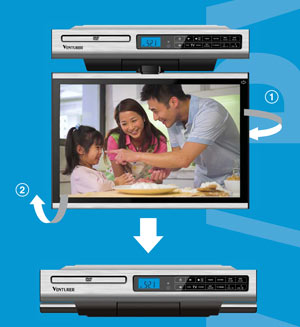 Some of the under cabinet TVs come with built in radios and players for both CD's and DVD's , hence once you get one installed, you can always watch and listen to anything you want. This also means that even as you prepare your meals, or clear the kitchen, you do not have to miss out on any shows you love since you can simultaneously watch and perform your tasks.
Under cabinet TVs can be swiveled, and this enables you to change their angle as you wish so that you can comfortably watch your shows from any position you want. The TVs are quite easy to install, with a few simple and easy instructions.
However, they should be installed away from areas with extreme heat since this may easily destroy them. Moreover, you should take into consideration the layout of your kitchen so that you can maximize on the use of the set.
Once you get an under cabinet kitchen TV installed, make certain to keep it safe by ensuring that no liquids spill or splash on it since the sets are very sensitive-you want to be sure to enjoy it for as long as possible. The Kitchen TV is a must have item in your home and once you purchase one, it will make any time spent in the kitchen quite exciting and lively.
Under Cabinet Television Things To Know
1. Cable and Satellite Ready – All of our under cabinet kitchen TV's are designed to work with the entertainment your accustomed to and come equipped with an aux input to easily connect to your home's cable network.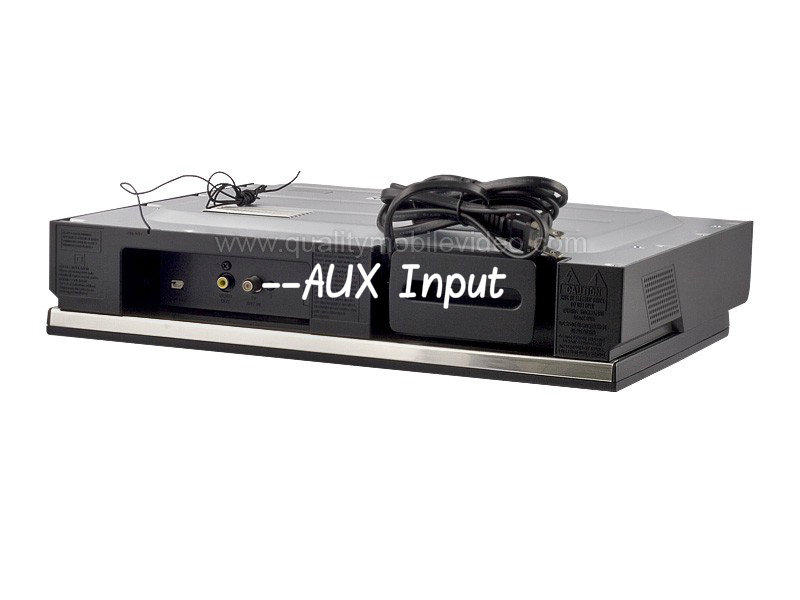 2.Built in Digital TV Tuner-If you do not have access to cable at home don't worry, all of our under cabinet televisions televisions have a built in digital TV tuner to enjoy your favorite local channels.
3.Entertainment-All of our units are designed to be a kitchen entertainment media center as nearly all of our kitchen TV's come with a built in DVD player and AM/FM radio receiver.

Some kitchen TV's like Venturer's new KLR19132 are incorporating new technology like built in Wifi to stream music, movies and TV shows directly with the help of Netflix, Hulu, Pandora and Youtube apps.
Click here to view our entire selection of under cabinet televisions
**For an additional $5 off any kitchen tv, type in coupon code: 5-bucks-kitchen-tv during the checkout process.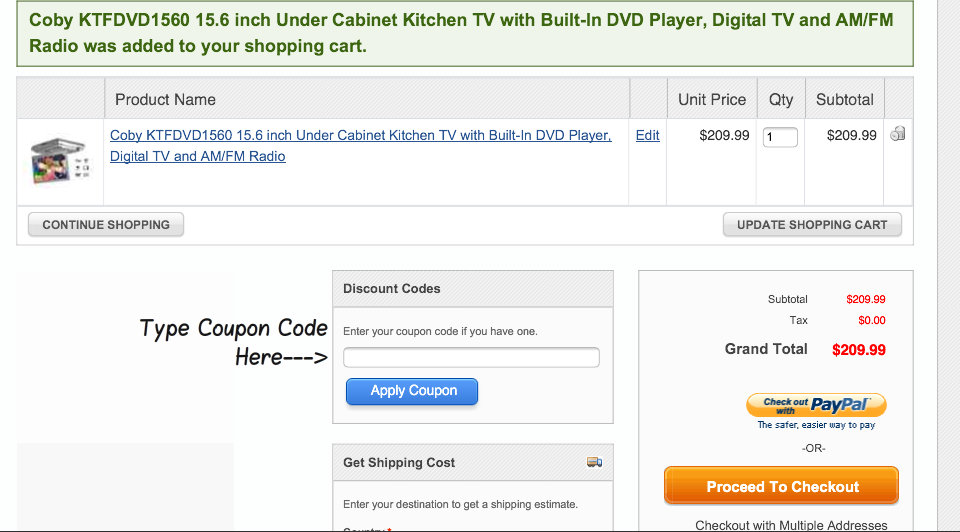 See more kitchen TV's on pintrest!