Pioneer DMH-C5500NEX Review and Video
Purchase from QualityMobileVideo
Purchase from Amazon
I think we finally know what Pioneer has been up to the last few years. They're flipping the car audio world on its side with their brand new modular car stereos, like their DMH-C5500NEX 8" capacitive touchscreen modular stereo.
By modular, I mean that the face of the head unit is separated from the actual stereo or brain of the unit. They connect with a RGB extension pigtail which connects to RGB port on the back of the display.
Modular Design
Why did they do this and what are the benefits of a modular display?
"Vehicles have tons of factory wiring inside the dash, making it difficult to fit a full sized double din stereo into a dash"
Modular units allows complete flexibility when it comes to installations. A lot of vehicles have tons of factory wiring inside the dash, making it difficult to fit a full sized double din stereo into a dash.
Did we mention the 8 inch screen, without an over-sized chassis we don't have that with a double din. The display and chassis connect with a RGB extension pigtail which connects to RGB port on the back of the display. The modular design solves this issue, plus opens the door for unique, custom installs allowing you to hide the chassis anywhere.
Metra has partnered with Pioneer and released 13 custom dash kits that integrate the new larger screen into a factory dash opening. Pioneer taking a run at Alpine? 
"Response time is quick as hell, no competition. AND, its 8" capacitive screen may be the finest screen that I've ever felt on a double din."
Not only is this the first modular stereo from Pioneer, it's also the fastest stereo that I've ever tested. Response time is quick as hell, no competition. AND, its 8" capacitive screen may be the finest screen that I've ever felt on a double din. For real.
Plus it's only 1" thick. You may look at the RGB connection cable and think there's a possibility of there being a dis-connection over time inside the dash. The plug has a lock so you can rest easy knowing it's going to stay put. 
What is in the box?
Out of the box the DMH-C5500NEX comes with:
Main wiring harness

AV pigtail

Mounting brackets

BT microphone

Mounting hardware

Wireless remote

USB extension

Warranty and manuals

8" Capactive display

Single din chassis. 
Tons of Inputs and outputs
Just like their other new NEX models, not only did the DMH-C5500NEX get a more powerful operating system with incredibly fast response times, they took all rear AV inputs and outputs and bundled them into a pigtail harness, labeling each. These Modular NEX radio's are so packed with features and expand-ability options, that they usually have so much going on on the back, so this is actually pretty cool. 
The AV pigtail includes 3 sets of 4V RCA pre-amp outputs for front rear and subwoofer, RCA AV inputs, rear monitor video output, backup camera and 3.5mm auxiliary audio video input.
Rear chassis connections include USB, Bt mic, SWC, iDataLink Maestro, RGB Connector, wiring harness for power ground and speaker, AV pigtail plus pigtails for RGB connector, Sirius XM and Radio Antenna. Clearly there is no disc slot, so it's time to throw away those old Third Eye Blind CD's. Using the mounting brackets, the display can attach to the stereo to create a traditional double din setup instead of a modular design.
Apple CarPlay and Android Auto

Apple Carplay and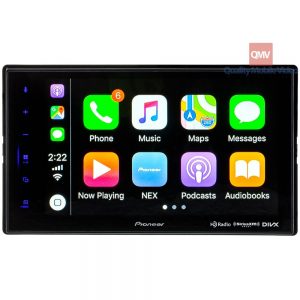 Android Auto are two of the most highly demanded features in car stereos today. Both integrate several of your smartphone's first party and third party audio and navigation apps to the stereo. Video apps do not transfer and this stereo is not compatible with wireless carplay or wireless android auto. Both only work with a direct USB connection to the rear USB port using the included USB extension. Siri and Google assistant work with voice control button. Thanks to iOS 12, Google Maps and Waze now work with Apple Carplay like they do with Android Auto.
Like Kenwood, Pioneer has their own version of Weblink, which is a smartphone integration portal to apps like YouTube, Yelp, Music and Zomato, all displayed and controlled at the stereo. And no it's not a screen mirror! Download Pioneer's Weblink app on your phone. It works with iOs and Android via a USB connection. It's a little slow and looks like it's in a beta phase, but it's a solid effort and we're sure it'll be updated in the future.
Dual Camera inputs
"I seriously loved testing this stereo. Going through the menus was so fast, everything looked great, the screen is bright, but still, no HD screen. Come the on Pioneer! Allora. The touchscreen were surprisingly responsive."
The DMH-C5500NEX is dual camera ready by using the backup camera input, and using the video input and set it to a camera in the system settings for a front facing camera.
Smartphone Mirroring
Although there is no HDMI port, you can still mirror to the stereo using its RCA AV inputs running form the AV pigtail. Use the Beuler BU-HDMIV in addition to a Lightning Digital AV Adapter for iPhone and the BU-CHDMI for Android. We have extensive videos on mirroring here is a link to our video: Mirror Your Smart Phone to Any Receiver. All apps with work, both audio and video will transfer.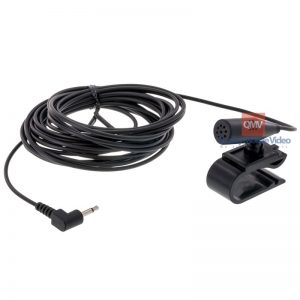 Bluetooth and Apps
For music and audio playback, the HD Radio tuner receives your favorite radio stations in CD quality audio with artist tags.
Bluetooth will allow hands free calling plus streams your music wirelessly from your phone with music tags.
Connecting to the USB port with your phone enables music and app audio playback as well as charges your device. The USB port connection provides album artwork which is displayed on the home screen, but you have to enter the iPod or Spotify source to get out of Carplay. Album artwork is possible via bluetooth, but not in the bluetooth source. You must be connected via bluetooth and streaming wirelessly but in the iPod or Spotify source for the album art to come up. It's weird but it works.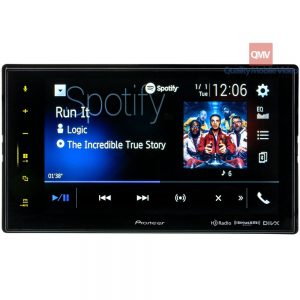 The radio is also compatible with AppRadioLive and AppRadioOne which offer some app integration like music apps and even WAZE navigation, plus potential mirroring with the proper cables.
This is not a navigation unit so it doesn't have built in NAV, but I prefer the continuous updates Google Maps and my phone provide anyway. Plus you can save address for your mother's favorite restaurant saved in it.
Connectivity
Connecting with the iDataLink Maestro RR integrates your vehicle with factory audio systems and adds OBD2 support, with vehicle information allowing you to check out gauges, tire pressure, adjust climate control, and parking assist. 
Personalization
Pioneer offers a whole new bunch of preset wallpapers to choose from including a few animated ones, plus you can upload your own JPEG plus set a splash screen. Change the overall color theme of the radio, plus the illumination buttons or scan them.
Supported Audio Video Codecs
Using a USB thumb drive, the radio is compatible with:
| | | |
| --- | --- | --- |
| Video Codec | Audio Codec | Image Codec |
| MPEG-1 | MP3 | JPEG |
| MPEG-2 | WMA | BMP |
| MPEG-4 | AAC | PNG |
| H.263 | WAV | |
| H.264 | FLAC | |
| VC-1 | | |
| DivX | | |
| AVI | | |
| WMV | | |
| | | |
Dual Zone Control
Dual Zone control allows you to send an AV signal like a USB video from the radio to an external monitor in the backseat, so that the rear seat passengers can watch a movie, while the front seat passengers can listen to another source like bluetooth or use Carplay.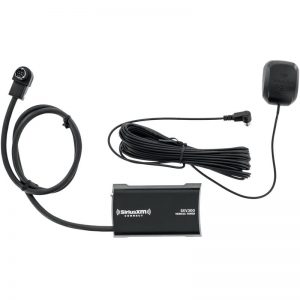 Sirius XM Radio Ready
The Receiver is Sirius XM ready with the optional SiriusXM SXV300V1 universal tuner,
Steering Wheel Control Ready
The Receiver is Steering wheel control ready with the Axxess ASWC-1 steering wheel interface.