Backup Camera Installation Gallery – Chrysler 300
Audio Podcast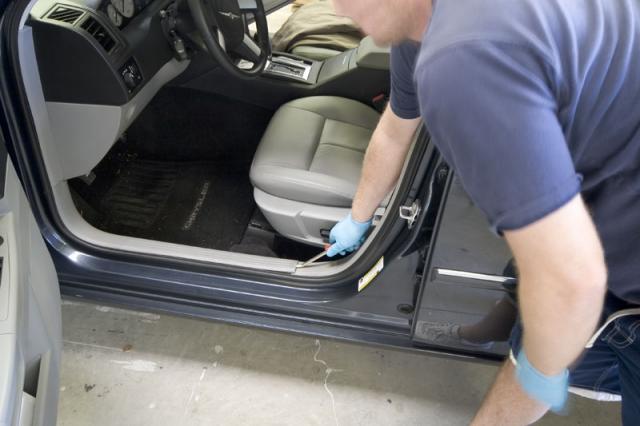 Pic 1: Here we have removed the panel and this is where we will run all of the wiring to the camera.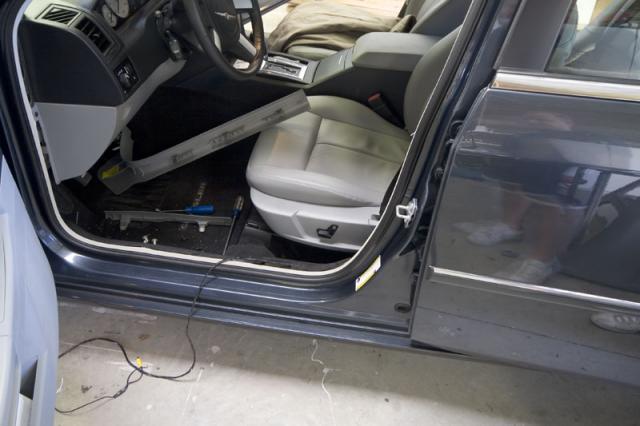 Pic 2: Here is a better look at how things look when the panels are removed.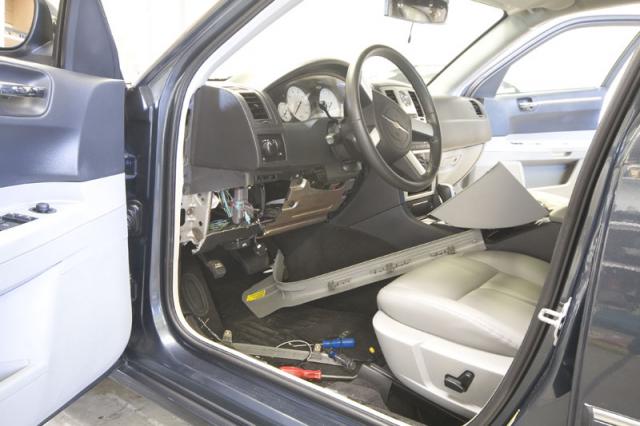 Pic 3: Here is a close up of underneath the dash, here we connect the power to the system. We get power underneath the dash connecting to the main vehicle power.
Pic 4: Close up of the factory wiring.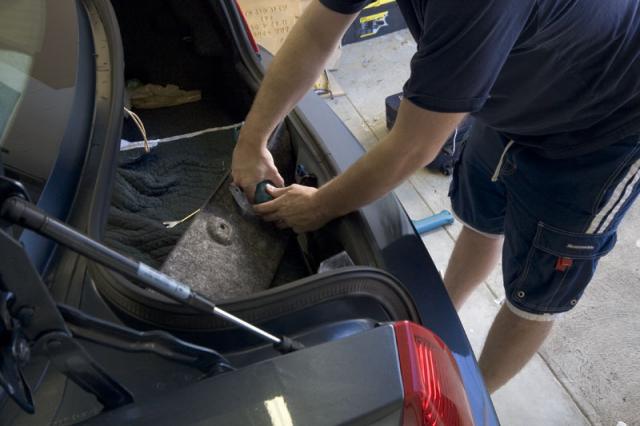 Pic 5: Here we are drilling a small hole to run the vide cable and power cable to the License plate camera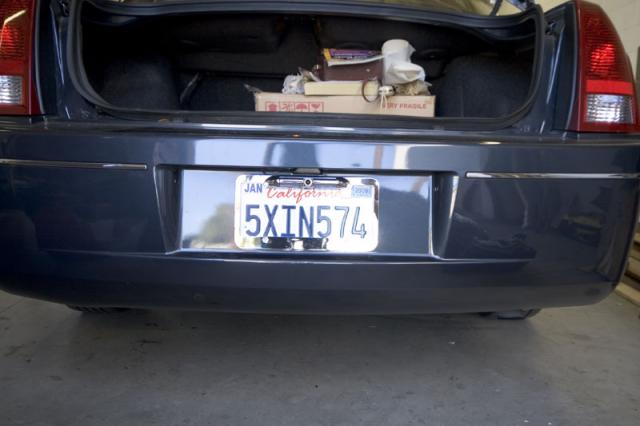 Pic 6: Here is the camera installed. This is a full frame camera for a great look.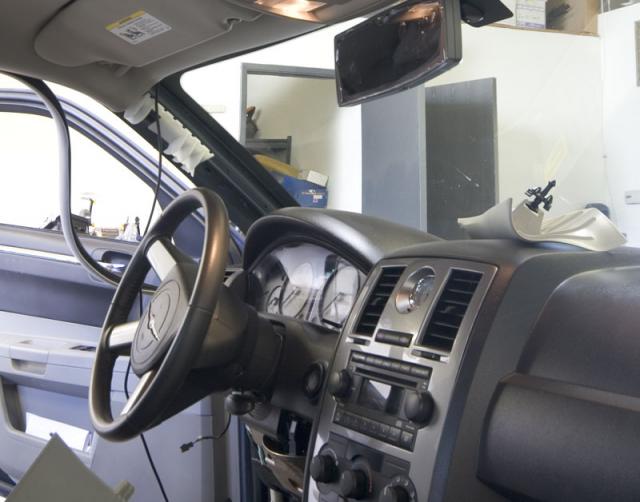 Pic 7: Here we have removed some of the pillar trim to run the cables to the rear-view mirror monitor.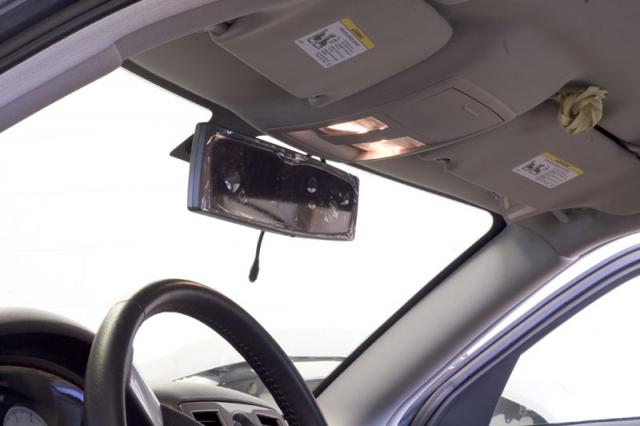 Pic 8: Here we have clamped rearview mirror monitor to the factory mirror (We used a clamp on mirror monitor)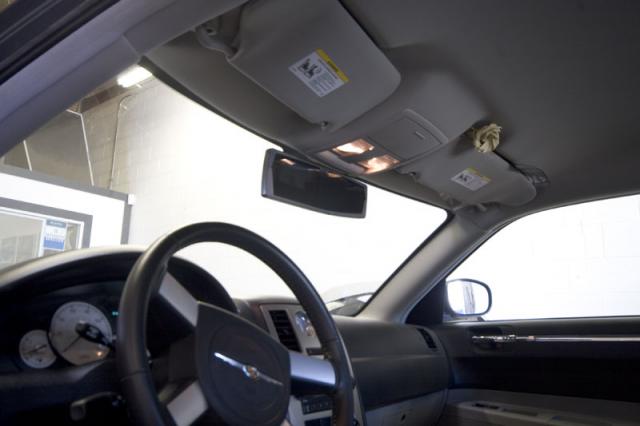 Pic 9: Better view of the relative size of the monitor.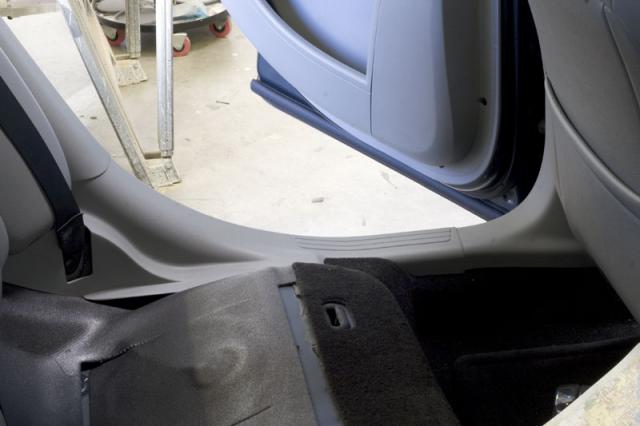 Pic 10: Here we have removed the rear seat and we run all the cabling through the thresholds